%@LANGUAGE="JAVASCRIPT" CODEPAGE="1252"%>
TO SEE LARGER IMAGE, CURSOR STOPS BELT, CLICK NAVIGATES
M-P Enterprises of Southwest Florida, Inc.
is the premier custom pool provider in Southwest Florida.
With over 20 years in the Southwest Florida market, the name M-P Enterprises
has become synonomous with award winning, custom designs that appeal to
the discriminating homeowner and commercial property owners alike.
Mark Phillips , the President and Owner, brings 27 years experience
in the pool business to each project. Mark prides himself on his involvement
with each client and project. He personally supervising all phases
of design, development, and construction.
His philosophy is the secret to M-P Enterprises' award winning reputation.
Mark's creative design staff, and experienced construction and installation crew are dedicated
to exceeding expectations, each and every time!
For more images click here
For a wide selection of unique tiles, waterlines, accents and trims, we recommend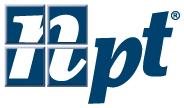 SCP Distributors, LLC
NPT Design Center
8030 Supply Drive
Ft. Myers, FL 33912
Contact: Tony Nuzzi
(239)482-1214

SCP Distributors, LLC
NPT Design Center
2020 Elsa Street
Naples, FL 34109
Contact: Brittany Schaum
(239)598-2411
M-P Enterprises of Southwest Florida, Inc.
P.O. Box 720
Fort Myers, Florida 33902

telephone 239-574-8847
fax 239-573-1146
Free DHTML scripts provided by Dynamic Drive